11 Plus Tuition in London
Summit offers 11 Plus exam tuition in Holborn, Central London.
The 11+ Exam course prepares pupils for entrance to selective grammar and independent schools in London and Greater London. Our 11 plus tutors are very well qualified, experienced and all DBS checked.  Pupils are accepted in Years 4 and 5.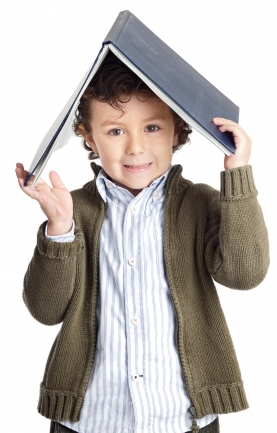 "I first enrolled my son Micah on this 11+ course in preparation for the 11 Plus exams. He was lacking in the knowledge he needed and I wanted him to have additional tuition. He has really benefited immensely. His confidence has really grown. All the 11 plus exams he has sat so far, he has gone in with no fear at all, absolutely ready for the challenge. I would recommend the course and Summit School to anyone wishing their child or children to get into any good school. Micah has been offered a place at Trinity, his first choice of school. We are over the moon and can't thank the teachers enough!!"

Rachel
The benefits of attending the Summit 11 Plus Course
At Summit, the end goal is to impart knowledge and techniques to enable your child to do well in any examination, not just the 11 Plus Exam. Your child is an individual and it is important that we understand how they learn, what gaps are present in their knowledge and then begin to address these problems. We want your child to discover their inner strength and potential. Small classes allow us to focus on individual needs. We do not want a child that regurgitates facts, if that was our intention we would "miss the mark" and your child would not be flexible in their thinking and approach to their studies.
A special feature of the 11 plus exam course is that tutors create a great atmosphere in their classroom, they are friendly, approachable and make each child feel valued.  No one feels left out or afraid to raise their hand to ask a question.  The pupils consider their small 11 plus class a "home from home".  They bond easily and the gentle competitive spirit in the classroom is healthy and conducive to learning.
The structure of the 11+ Course
11 Plus tuition at Summit is well structured, the 11 plus exam syllabus consists of
11+ English
11+ Mathematics
11+ Verbal Reasoning
11+ Non-Verbal Reasoning
11+ Numerical Reasoning
11+ examination techniques
11+ Mock Examinations
We offer 11 plus tuition for all boards including,  CEM, ISEB, Moray House, CSSE.  11 Plus entrance tests can be challenging as well as highly competitive. Your child is one of thousands vying for as few as 140 – 180 11 Plus places in selective grammar and independent schools. Our students perform well and obtain places at schools including  Latymer, and Henrietta Barnet, Dulwich College, Alleyns, Whitgift. Wilsons, Wallington to name a few.
11 Plus exam classes focus on increasing your child's confidence and raising overall ability as opposed to cramming or learning by rote.  At the end of the 11 plus course, your child will be mentally prepared for future educational challenges, have higher aspirations and be very confident.
The 11 + course – class size
Typically, 8 or less students
Timetable 9am – 12pm
The benefits of 11 Plus tuition
11 Plus tutoring, whether at home or in the classroom environment can significantly reduce stress when your child sits the 11 plus examination.  It is a test of your child's innate intelligence which we seek, at Summit, to actively nurture.  It helps to prepare your child to perform well under strict examination conditions.  On the Summit 11 Plus course, tutors create and mark, up to four 11 plus mock examination scripts over the duration of the course, because they recognise that eleven plus exam practice, whether from past papers or internally set 11 plus tests, helps your child to be more relaxed and productive when sitting  the final eleven plus examinations.
Registration Procedure for the 11 Plus Exam Course
The first step is to book an 11+ assessment.  This enables the tutor to determine your child's strengths and weaknesses. Simply call 0207 193 4186 or complete the Enquiry Form.